Source – ZeroHedge
by Staff Writer, April 25th, 2019
[UNW Editors Note: the Rothschild family recently got out of the trust business, hinting that they may no longer be as influential on the world stage as they had been for centuries. read more HERE]
The Rothschild banking family is auctioning off furniture and artifacts which once belonged to European monarchies, according to Bloomberg, which calls the July 4th liquidation a "royal summer yard sale."
Members of the storied clan, whose extravagant style influenced generations of the mega-rich, consigned about 57 lots to Christie's July 4 auction in London. The trove is estimated at about 10 million pounds ($12.9 million). –Bloomberg
"There's something mythical about the Rothschilds that's attached to whatever they owned," said New York interior designer Robert Couturier. "They created their own world of taste and elegance. There's an abandon of luxury that few other families had."
The 'crown jewels' of the collection are a pair of Flemish-made giltwood cabinets commissioned by King Philip V of Spain around the year 1713. They're estimated to bring in 1.5 to 2.5 million pounds ($1.9 – $3.2 million US).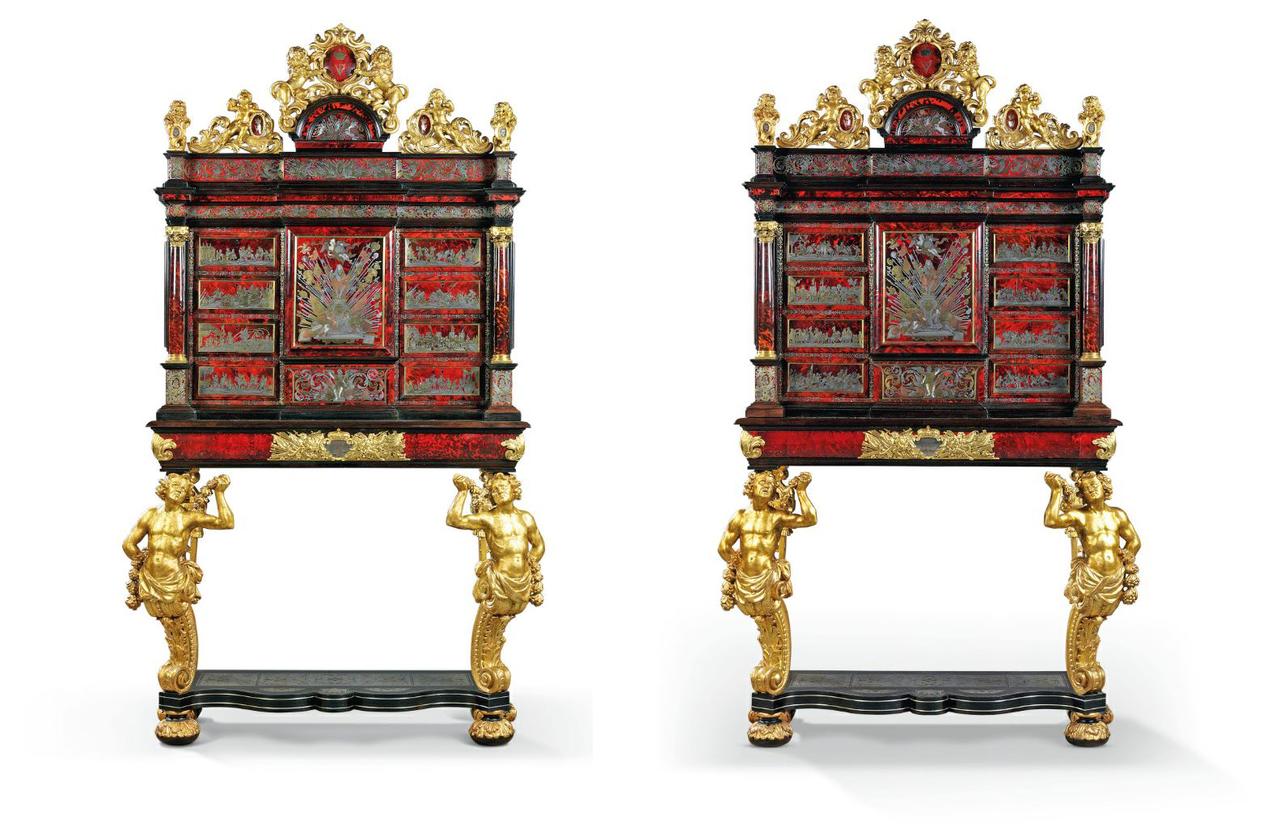 Philip V cabinets (photo: Christie's)
Also up for sale is a mahogany writing desk crafted for Marie Antoinette around 1780 by Jean Henri Riesener, whose work exemplified the "Louis XVI" style. Reisener was paid by the French Crown "with a lavishness unknown since the days of Louis XIV," receiving some 900,000 livres between 1775 – 1784 (roughly $23 million USD) while he was also working for private clients.
The desk may fetch as much as 1 million pounds ($1.3 million USD), according to the report.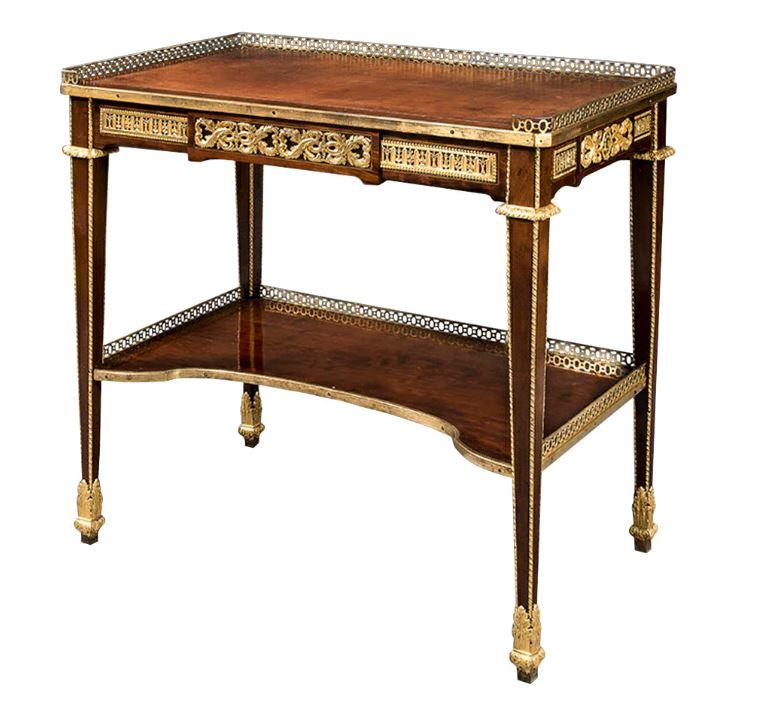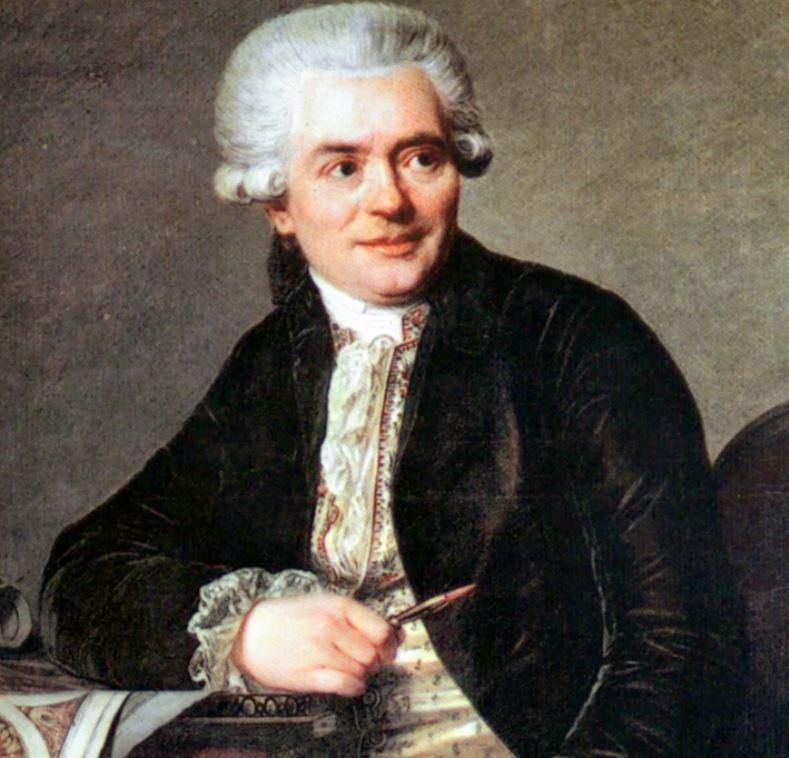 The lavish style is known as le gout Rothschild and became the hallmark of the American Gilded Age, influencing the Rockefellers, Astors and Vanderbilts. The family was known to buy only the best of what was on the market. After the French Revolution in 1789, many pieces from the Palace of Versailles entered their collection. –Bloomberg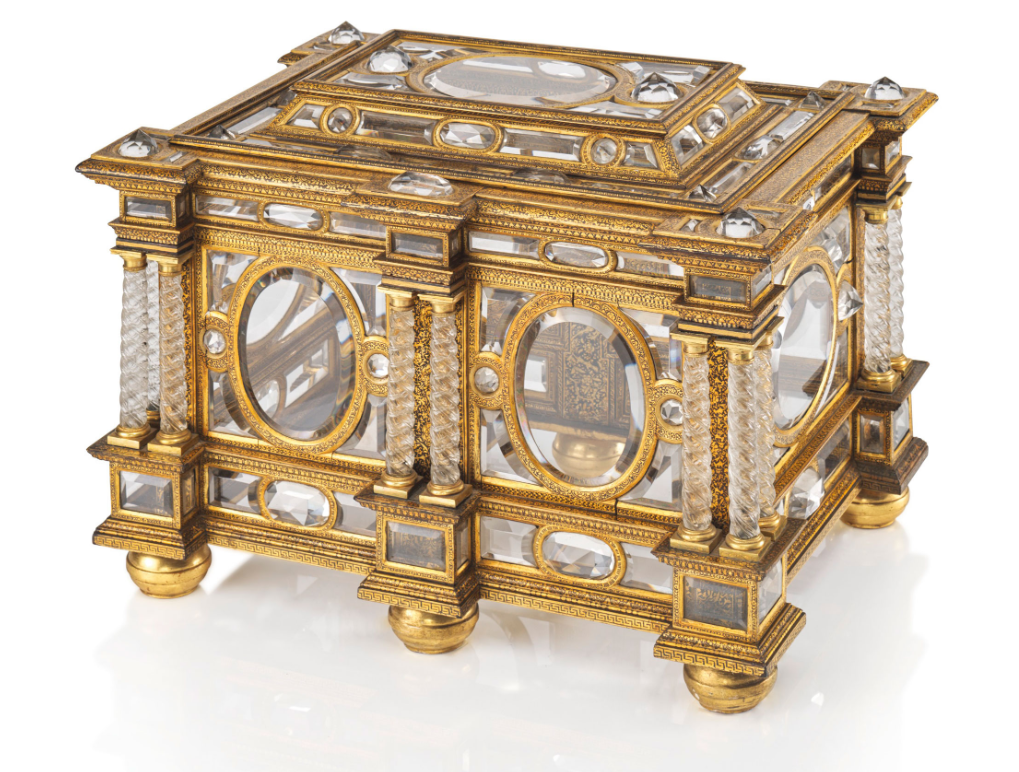 A rectangular parcel-gilt, gilt-bronze and rock-crystal casket, Venetian, circa 1600. Estimate: £100,000-150,000. Offered in Masterpieces from a Rothschild Collection on 4 July at Christie's London
That said, the ornate aesthetic of many of the pieces has fallen somewhat out of fashion, according to the report, which notes that people pay more for a picture of the 'Kimpsons,' such as this one which sold for $2.6 million to a young Chinese buyer.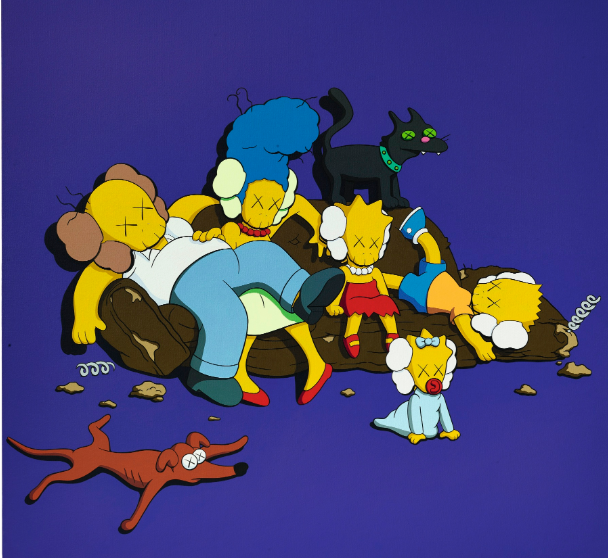 UNTITLED (KIMPSONS #3), 2003 — Sold for $2.6 million on April 1, 2019
"Taste changes. Times change. Houses change," said Couturier. "It is an era that has definitely passed."
That said, the Rothschild name should appeal to plenty of Christie's clients, particularly in Europe – according to the auction house's head of European furniture, Paul Gallois. Also interested are buyers from Russia, Asia and the Middle East.
Another featured item is artist Jean-Honore Fragonard's Dans les bles, which is estimated at 700,000 to 1 million pounds ($900,000 – $1.3 million USD) – though it appears to have failed to sell at Sotheby's in 2015 for more than twice as much – as well as an 18th century sundial believed to have been commissioned by King Louis XV, estimated at 60,000 – 80,000 pounds ($77,000 – $103,000).
The Rothschilds don't sell often, Gallois said. In 2015, Eric de Rothschild sold a pair of Rembrandt portraits to the governments of France and the Netherlands for $180 million. The collection of barons Nathaniel and Albert von Rothschild was sold by Christie's in 1999, with a royal commode by Riesener fetching 7 million pounds. It's now on view at Versailles, according to Christie's. –Bloomberg
Christie's has not disclosed which Rothschild family members are selling in July.
"Most of the houses were filled with such splendors," said Couturier. "They could come from any of the Rothschilds' homes."
Separate of the auction, the Louvre has agreed to buy Rembrandt van Rijn's The Standard Bearer (1636) from the Rothschilds for an undisclosed sum, after France declared it to be a "national treasure." The museum has 30 months to find the necessary funds, accordsing to The Art Newspaper.
When Jacob James de Rothschild bought The Standard Bearer for £840 in 1840 at a Christie's sale in London, it was perhaps the earliest purchase of a Rembrandt by a member of the banking family. The work was inherited by his son Edmond de Rothschild, who donated a collection of 40,000 prints and 3,000 drawings to the Louvre, including a selection of Rembrandt's etchings and drawings, in 1935. The painting, which was previously in the collection of the English monarch King George IV, now belongs to the children of Élie de Rothschild, who died in 2007. –The Art Newspaper
Rembrandt's The Standard Bearer (1636) Image via Wikicommons