Politico reports that Zucker's inappropriate workplace relationship may have come to light after Chris Cuomo's legal team raised issues about it.
In his memo, Zucker said he was asked about his relationship during an investigation into Chris Cuomo's conduct. Two sources with knowledge of the situation not authorized to speak publicly said that Cuomo's legal team, which continues to negotiate his exit from the network, raised issues about the relationship between Zucker and Gollust. Cuomo's legal team asserted that Zucker was hypocritical to suggest Cuomo had a personal conflict of interest when the relationship with Gollust represented a potential conflict as well. Puck News' Matt Belloni reported that CNN recently also received a letter from Cuomo's lawyers demanding preservation of communications between Zucker, Gollust, and Cuomo. –Politico
Scorched earth!
Update (1218ET):
Former President Donald Trump is out with a Wednesday statement to gloat over the downfall of perhaps his #1 media arch-nemesis, Jeff Zucker.
"Jeff Zucker, a world-class sleazebag who has headed ratings and real-news-challenged CNN for far too long, has been terminated for numerous reasons, but predominantly because CNN has lost its way with viewers and everybody else," said Trump. "Now is a chance to put Fake News in the backseat because there may not be anything more important than straightening out the horrendous LameStream Media in our Country, and in the case of CNN, throughout the World. Jeff Zucker is gone—congratulations to all!"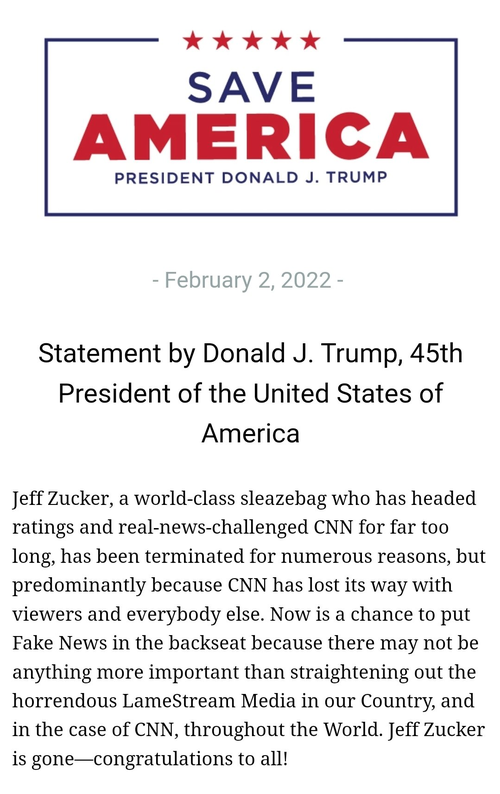 * * *
CEO head honcho Jeff Zucker announced his unexpected departure from the network after nine years, after investigators looking into the Chris Cuomo scandal uncovered a 'consensual relationship' with a colleague.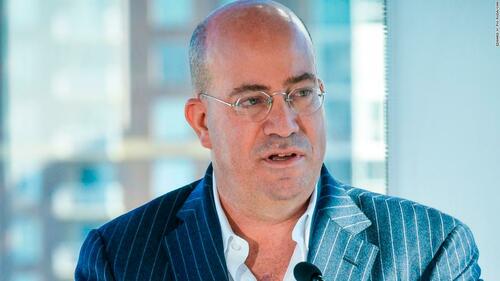 In a Wednesday statement, Zucker said that during the Cuomo investigation, "I was asked about a consensual relationship with my closest colleague, someone I have worked with for more than 20 years. I have acknowledged the relationship evolved in recent years. I was required to disclose it when it began but I didn't. I was wrong.
"As a result, I am resigning today," the letter reads.
Shedding more light is the NYT, which notes that Zucker "among the most powerful leaders in the American media," was referring to Allison Gollust – executive VP and chief marketing officer.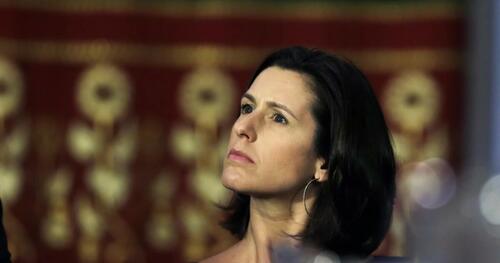 "Jeff and I have been close friends and professional partners for over 20 years," wrote Gollust. "Recently, our relationship changed during Covid. I regret that we didn't disclose it at the right time. I'm incredibly proud of my time at CNN and look forward to continuing the great work we do everyday."
Gollust will remain at the network in her current role, just not 'under' Zucker. She came to CNN in 2013 after leaving NBC, where she and Zucker had previously worked together for 15 years.
Maybe this explains a few things… or maybe not?
In 2017, the pair was seen arguing at a NY Media party that included Harvey Weinstein and others. According to one baffled rival exec reported by Page Six, "It looked like she was reprimanding her husband or something."
To recap, over the last 12 months CNN has lost, or suspended, several key anchors and commentators over various scandals while their ratings have plummeted to embarrassing lows.
Who could be behind this?